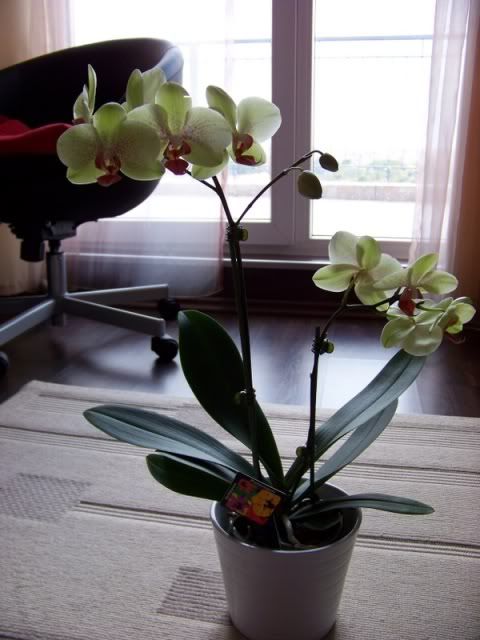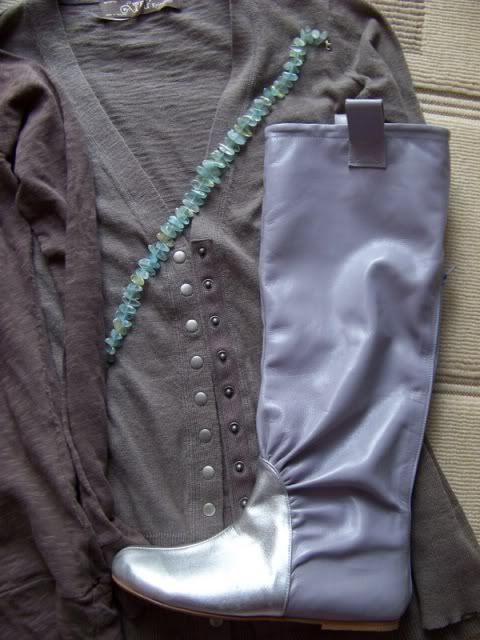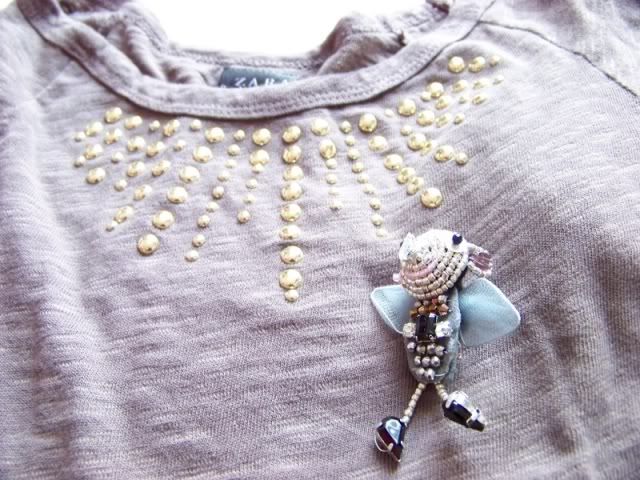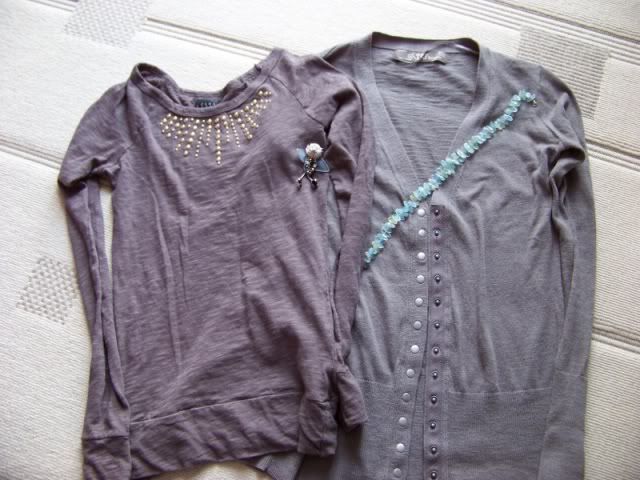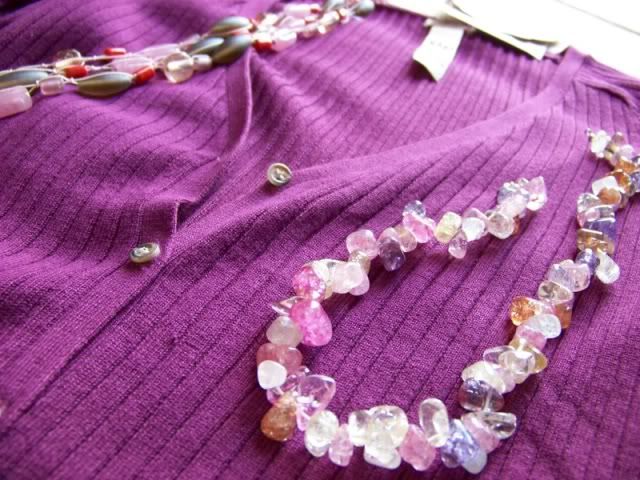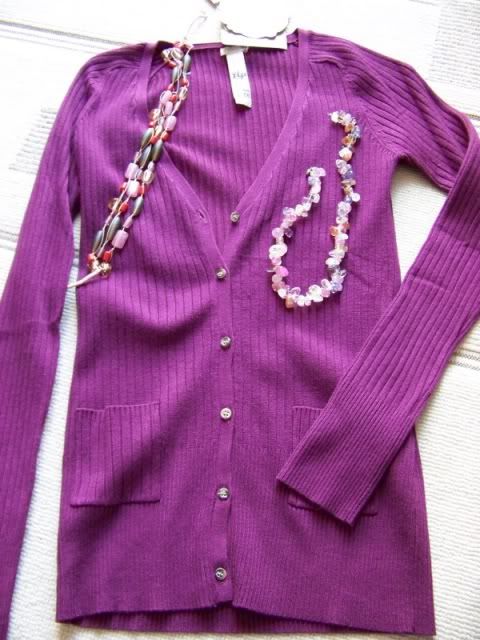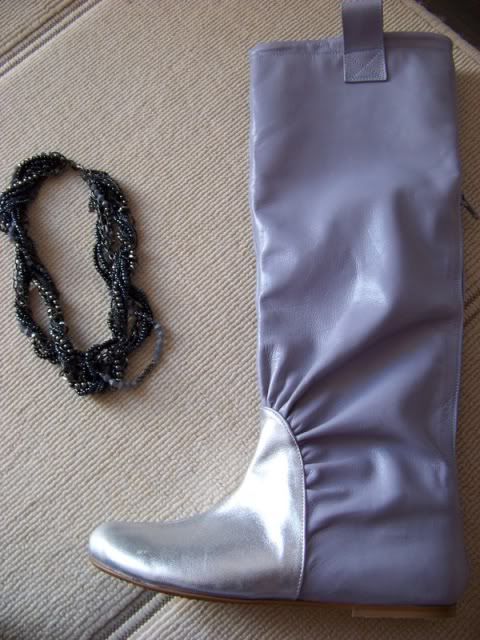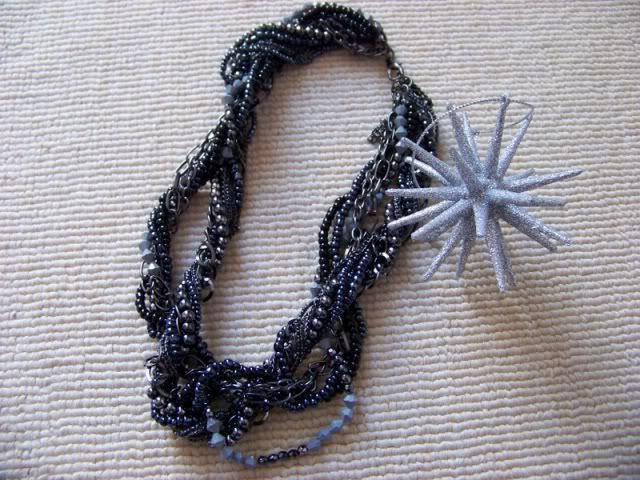 Necklace fom melimelo. I love it! Can't wait to wear it with lots of black and a touch of silver.
Meet my new orhcid. I still don't have a name for it...hmmm, need to find a cute one.
Any suggestions?:P
Now I'll start bragging!
I bought 2 new cardigans: a purple one from Stradivarius and one form Zara, also a new blouse from Zara. It's chocolate brown wuith golden studs around the neck. All af of them are so soft and comfy! Just what I need when outside the temperatures are alarmingly low...
Shoes...I can't resist buying new boots so I ordered online a custom pair from
Smiling Shoes
. I was very happy with what I got! The size fits, well made and the delivery was as promissed, 10 working days.
What do you think?What's on your wishlist?